RECLAIMING INFLUENCE FROM THE INSIDE OUT
WORKSHOP + WORKBOOK
HAVE YOU EVER FELT LIKE:
Everything you see online feels like it's trying to pull you into the consumer rat race?

Our social system seems to only reward those that are doing BIG things or have BIG numbers and followers?

The idea of having 'influence' has been diluted to mean very little at all?

We need more role models who are forging paths of inclusion, integrity and innovative community building?
ME TOO.
Me freaking too.
Having worked in the charity sector for two decades, witnessing the reality of a broken world, I have encountered incredible people of influence. Having launched and built a business around social media and in the online space, I have also encountered incredible people of influence. These two worlds collide for me often and the idea of influence has been conflating and difficult to make sense of.
Can we still do meaningful work in the world?
Does the loudest voice ultimately still hold the most weight?
Is there a place for people like me to have influence that will last?
I have felt jaded by the onslaught of consumer and celebrity culture and how easy it has become to be powerful without having much to say.
The good news is that there are many people just like me who would like to reclaim what it means to be influential in our time, to aspire to do good in the world and be a force for change - in a way that is true to them - not following some secret formula for temporary popularity.
I've spent the past few months delving into research, reading and interviewing people about what makes someone influential and what kind of influence our culture needs at such a tumultuous time.
I'D LOVE TO SHARE WITH YOU WHAT I'VE DISCOVERED…
Calling all the quiet revolutionaries, the hopeful activists, the lovers of small acts of good, those that want to excavate the beauty that already exists in the world.


I'D LOVE FOR YOU TO JOIN ME FOR A LIVE ONLINE WORKSHOP ON
WEDNESDAY, AUGUST 14TH
8PM BST

WHAT WE'RE GOING TO COVER:
+ What influence has become and why we need to reclaim it.
+ The Four Pillars of Influence (from the inside out)
+ How we can reclaim and cultivate our own influence for good.
+ Moving from being consumers to contributors.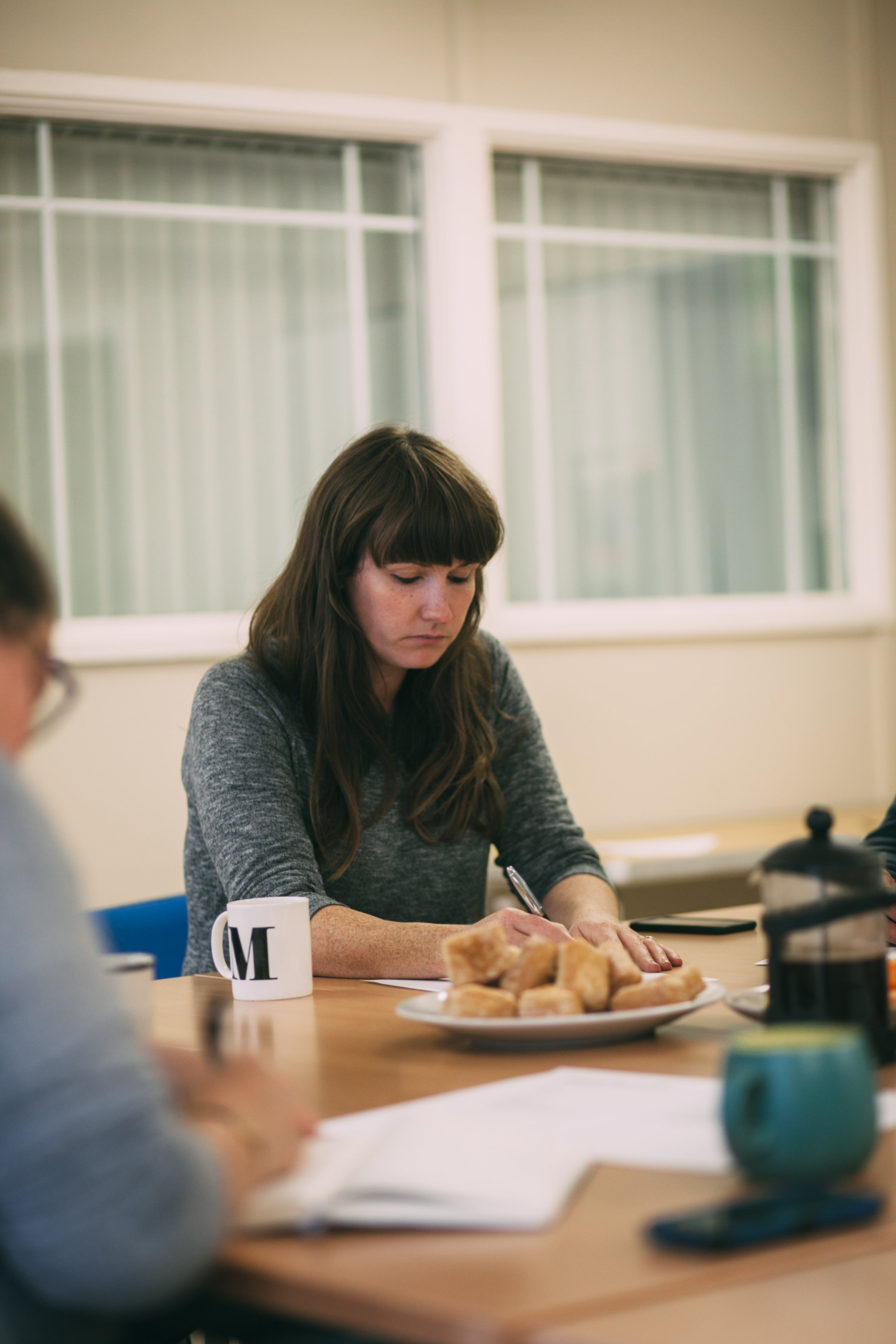 THIS WORKSHOP IS FOR YOU IF:
+ You have a desire to do some good in the world.
+ You want to see a reframing of what 'influence' looks like in our culture today.
+ You want some reassurance that every day people can be change-makers and community builders.
+ You crave a space that fosters depth of conversation on how we live with impact.
+ You want to cultivate courage in social spaces and be more true to your core values.
+ You are ready to be part of a hopeful society that is more focused on contributing than consuming.
WHAT THIS WORKSHOP IS NOT:
+ An opportunity to slam the influencer industry or bitch about people on Instagram.
+ A 5-step programme to tell you how to become more influential (this is deep work, not a quick fix).
+ A one-sided conversation - there is room for discourse, discussion and digging deep.
+ Comfortable. Lots of the research, ideas and theories behind this workshop will stir you up. Let it happen. That's where the magic is.
THE WORKBOOK:
Along with the workshop, I am also offering a guided workbook that takes you through the four pillars of influence that I have discovered. In the workbook, each of these pillars will be broken down into four sections with space for discovery and reflection. Those that buy the workbook will also have the option to join a closed pop-up facebook group where there will be led discussions and opportunities to work through the content together.
The workbook is intended to help you fully understand the theories of influence and how you can implement these significant pillars into your life right now. This workbook is for anyone who wants to take a deeper look at their influence and will help to cultivate courage to contribute to the world in a meaningful way. This is for the quiet revolutionaries, the hopeful activists, the lovers of small acts of good, those that want to excavate the beauty that already exists in the world.
PLEASE NOTE:
Once you purchase a spot on the workshop, you'll get an email with a link to join the workshop - a replay of the workshop will be available after and the link to it will be sent to your email address so even if you can't make it on the night, you'll be able to watch the replay!
The workbook will be delivered to your email after the workshop and will also have the link for you to join the pop-up private facebook group for continued discussion.
*All purchases are final and refunds cannot be given*