Kids, Superheroes & Self-Expression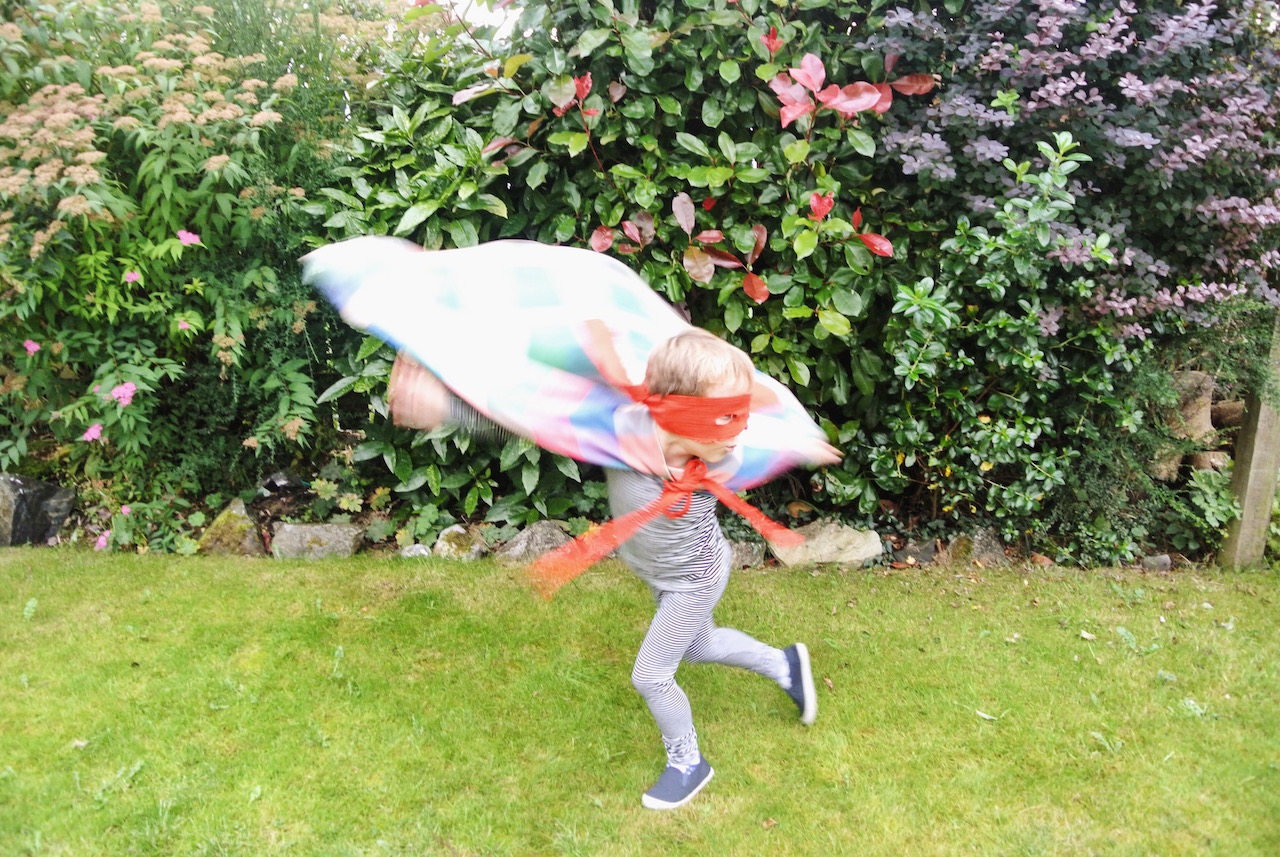 As most of you will know, I grew up both here in Northern Ireland and in Canada. We emigrated (for the first time) when I was just eight and for a little girl from a small close-knit community, moving across the ocean to North America seemed like a whole new world. There were so many differences - the accents, driving on the other side of the road (I recall a really hairy drive down the wrong side of the road in the early days), taking your shoes off at the door of everyones house (which I love), the different sports that were big to watch and play and not least, not having to wear a school uniform. JUST like 90210!
There is something about the school uniform that is, well - uniformed. It gives kids a level playing field, right? From an upper class family? Uniform. Working class? Uniform. Everyone gets to be the same, and there is no competition for wearing trends or name-brands. This aspect I love.
On the other hand, for a little girl of eight, getting to wear what you want to school was pretty much the best thing ever. I was able to have some autonomy, some self-expression and I took FOREVER getting ready in the mornings (ask my mum).
I think the freedom of self expression is one of the best things that we can give our kids (and it's also in the Human Rights Act! Article 10!). Autonomy, as hard as it can be to relinquish as a parent, is a beautiful gift for our children.
I'm joining in with this great campaign from wonderful kidswear brand Verbaudet called #VerbaudetHeroes! It's calling on parents to help their little ones create their very own superhero - to use their imagination and autonomy to think up the BEST kind of superhero they would like to be and bring it to life!
As Levi is now back into the routine of school and uniforms, I thought this was a great activity for us to do after school to give him some uninhibited imaginative time - some self-expression. He came up with his own awesome alter-ego superhero pretty quickly (as you would when you're five and well into superheroes) so I now present to you... 'Lightenin' Levi'!
Levi and I sat at the kitchen table and talked through what kind of powers his superhero would have. I helped him sketch out what he would look like and then we scoured the house for fabric and clothes that would give us just the right look. A quick snip of the scissors and a little help from a savvy sewing neighbour (thanks Diane!) and we had ourselves a pretty impressive looking superhero! Essentially it's all about the cape. If you get the cape right everything else can be mediocre - but don't, I tell you, don't skimp on the cape.
Here's a rundown of what Lightenin' Levi can do (in his own words):
+ his hands make lightening to fix things
+ he makes people better
+ he stops baddies
+ he turns baddies to goodies (we talked about maybe not killing baddies but turning them good...)
+ he travels fast - can get to Belfast in one minute!
Off he goes to save his baby sister from her Nana holding her out the kitchen window Michael Jackson style...
You can totally join in too and be in with a chance of winning £250 for a family trip of four to a UK attraction of your choosing plus £200 in Verbaudet vouchers (read more here)! Just head over to the Verbaudet facebook page and upload a snap of your kids' very own homemade superhero or you can post it to Instagram/Twitter and use the #VerbaudetHeroes hashtag to enter! Entries close on the 12th of September so you gotta be quick as.... lightening!
Thanks to Verbaudet for partnering with us on this post!